YUK FUN is an independent label making illustrated apparel and goods for awesome people who love colour, animals and FUN (∩˃O˂∩)! We screen print and make things in small batches from our home studio in Portslade-by-Sea. We also design prints, stickers and enamel pins. We offer FREE UK delivery on orders over £50 and for our global friends you can get free shipping on orders over £250. o(>ω<)o YES!!
DORA DUNGAREES
Finally we've made the best dungarees / overalls in the land! Screen printed by us on either deadstock fabric or 100% organic cotton. Made in England by The Emperor's Old Clothes.
dungaree me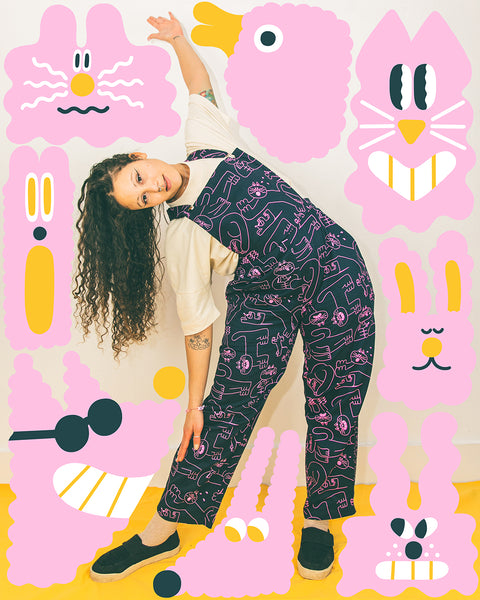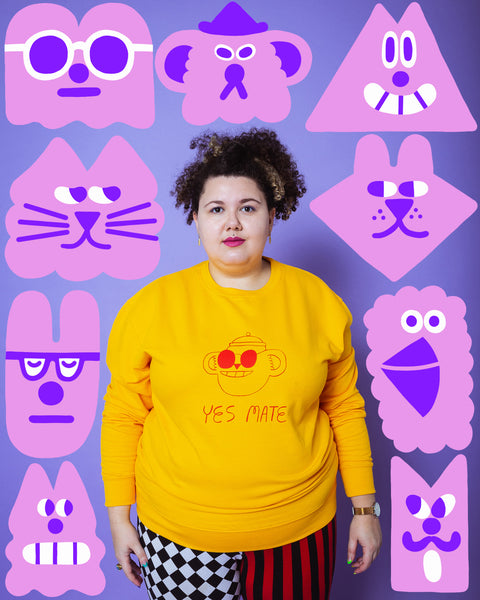 Best Jumper in Town
"I had my eye on this delightful garment for several months before deciding it was time to finally cave. AMAZING DECISION! It's so wonderful, soft and bright - like wearing Spring sunshine. It even convinced a pal of mine to get one too (good choice!). Highly recommend!!"
- Review by MISS L.
SAY YES MATE
Looks good with everything
"Looks good with everything. Have worn with jeans but could be dressed up with a suit. Really lovely t-shirt and beautifully packaged - thank you :)"
- Review by Jane B.
Tired of boring T-shirts?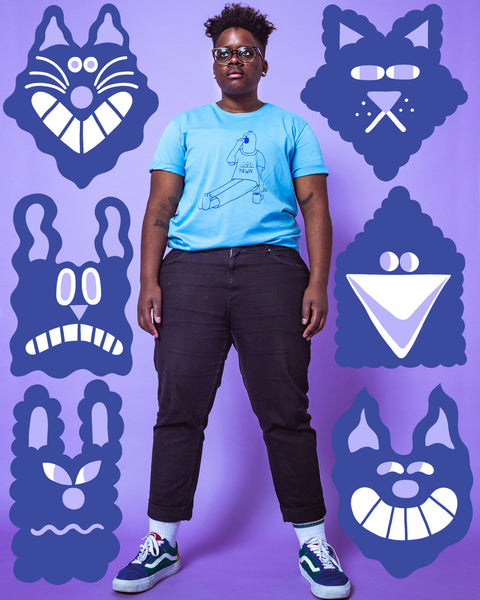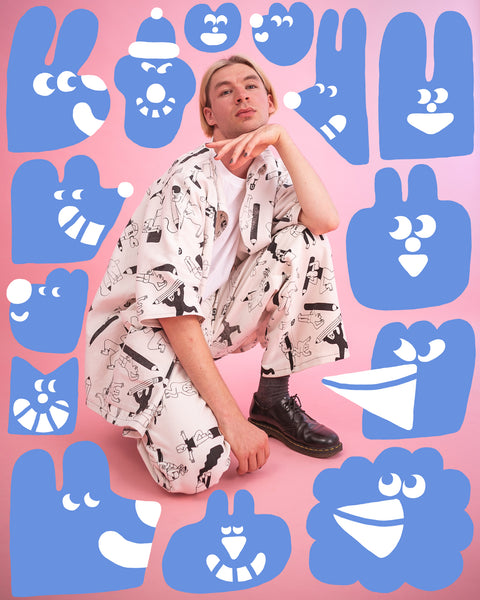 THE ARTIST SUIT
Totally pencil sharp Artist Suits perfect for that wedding, business meetings and hot dates. 100% organic, screen printed by us and made by Lucy in our home studio. 
SUIT UP
what the good people are saying